Elephant Nature Park
The Elephant Nature Park has been on our radar for months! We considered volunteering for a week, staying overnight to visit for two days, and then finally settled upon doing a day visit. This was not by choice, but due to the fact that they were booked basically until May. This fact helped get us really excited for what ENP had to offer….if that many people want to do it, then it must be awesome!
During the 45 minute drive there we watched a video that gave the history of the park, info about basic elephant behavior and safety rules. Here's what we learned:
1.) Stay behind the red line when feeding the elephants!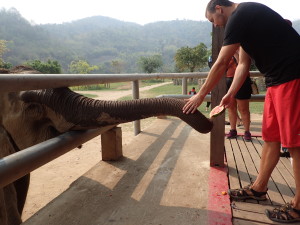 2.) If you don't have food please stand next to the elephant, not if front of it.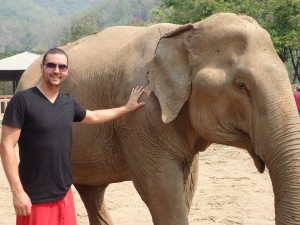 3.) Never touch an elephant when you are behind it…especially if the elephant is "Donald Trunk"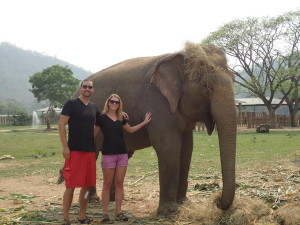 4.) Watch out for their active trunks!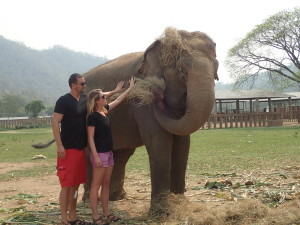 5.) Selfies are okay as long as you are vigilant 🙂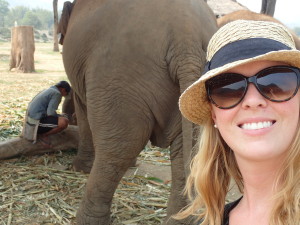 6.) Elephants love to get wet…just watch out because they have a much bigger hose.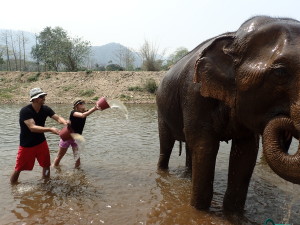 7.) Elephants like to hang around their herd.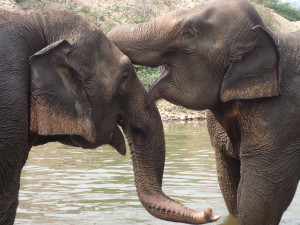 8.) Elephants need lots of room to roam.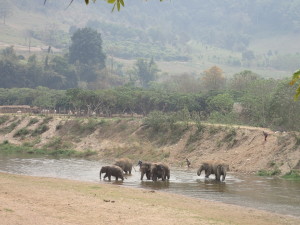 9.) Baby elephants are the CUTEST!!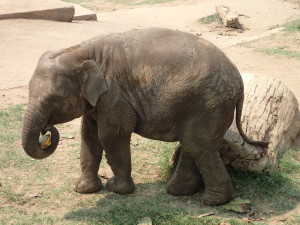 10.) After 50 years of forced labor & abuse elephants adjust well to a life of peace and quiet.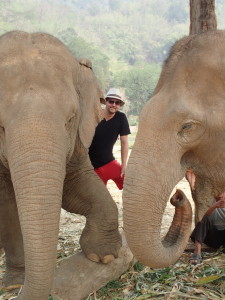 11.) Elephants have patches of course hair all over their body.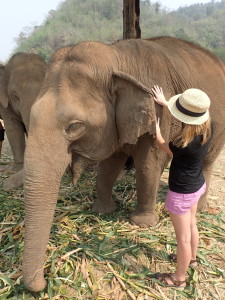 12.) They still like to show off sometimes.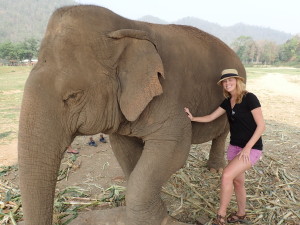 13.) They love the mud!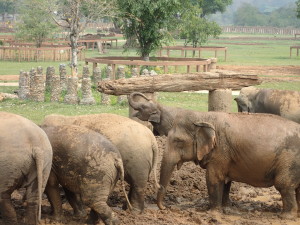 14.) Elephants are wise creatures that deserve our protection, respect and love!!!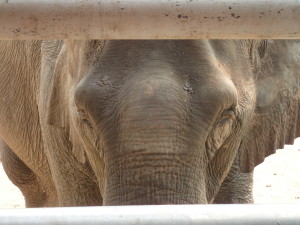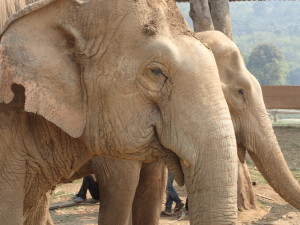 This was an experience that Drew and I will never forget!!! Getting to be up close and personal with these amazing creatures was hopefully NOT a once in a lifetime chance. We'd both love to do that again and would recommend it to anyone! Warning: not every elephant park is a "sanctuary" do your research and choose wisely.
Watch this video of an up close and personal elephant experience:
Elephant encounters
We leave tomorrow for a smaller village 3 hours from Chiang Mai. Pai is the name of the village and it is supposed to have a more tranquil feeling than the bustling streets of Chiang Mai.